Need a last minute gift for Father's Day? Don't worry, we've got you covered. The below products are from leading manufacturers, and we can guarantee your dad will love them. Plus, don't forget about our sale – buy 10 boxes of ammo, get 1 free, AND we've got an extra 10% off on all accessories when you pay with cash.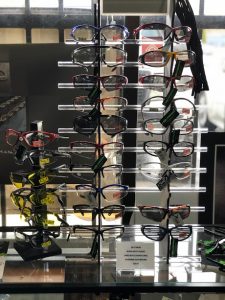 SSP Eyewear
On Target Training is a leading distributor of SSP Eyewear, a manufacturer of world class eyewear for sports, various fields of work, and everyday needs. SSP provides over a decade of experience in the eyewear sector and its mission is to spread the importance of protective eyewear in all aspects of life, weather it is for sun protection or to shield your eyes at the gun range. Read more about SSP products here.
5.11 Tactical Pens
5.11 Tactical, for those of you who are not familiar with, is a leading retail store which origin began with specializing in attire for public safety personnel and first responders. Today, they have grown to serve a number of needs outside of that realm, ranging from fitness clothing, outerwear and backpacks, to accessories, footwear and gun holsters.
On Target Training carries a range of 5.11 Tactical products at great prices. We recently received new inventory of 5.11 Tactical pens including the Double Duty Tactical 1.5 Pen and the PreFense Lance Pen. Read more about 5.11 Tactical Pens.
MantisX Trainer
The MantisX is a device that connects to the accessory rail of any firearm. It works the same as many other firearm attachments and can be used with live fire, dry fire, airsoft, and CO2. The device evaluates your shooting performance and identifies any areas of improvement and even tracks progress over time. Learn more about the MantisX Trainer in the video below, or check out this blog.