I'm sure every gun owner has that one firearm that they absolutely LOVE. Whether it's a pistol, rifle, or revolver, there are a number of favorites out there in the gun industry. One of the most popular guns in America is known as the Smith and Wesson M&P Shield.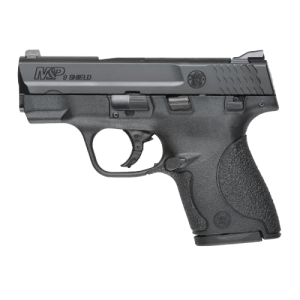 About the M&P Shield
The M&P Shield is a 9mm handgun introduced to the market in 2012. The Shield is the first in the line of M&P weapons from S&W to incorporate an improved trigger equipped with a positive reset. The Shield is highly sought after for its slim and lightweight design, all while having the same power as a full-size pistol.
This weapon is a great option for an everyday carry gun for both men and women. Its simplicity, reliability, and accuracy ensure the ideal handgun for a number of shooters. Not to mention, over 1 MILLION people own one! If that doesn't say enough, we don't know what will. Its construction is made of polymer and stainless steel yielding great durability while still maintaining a lightweight feel.


Still unsure about the Smith and Wesson M&P Shield? Check out the video below for a full review of the weapon.
---
Sources
https://en.wikipedia.org/wiki/Smith_%26_Wesson_M%26P
https://www.smith-wesson.com/firearms/mp-9-shield-0