Here's a list of new inventory we recently received. If you are looking for anything pre-owned, please click here to see our list.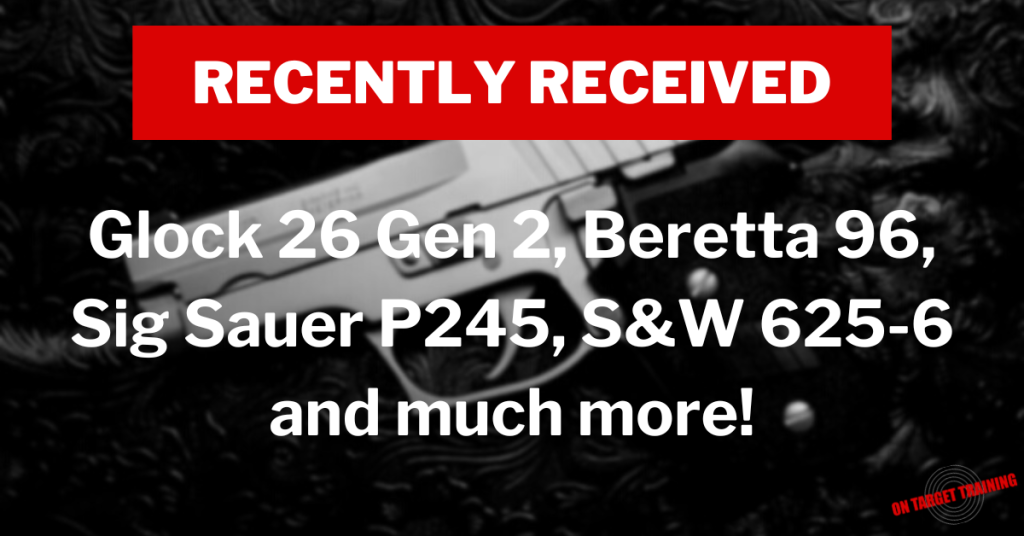 Glock 26 Gen 2
Colt Python 6″ made in 71
Colt Single Action Army 44 spl
S&W 340PD
CZ 75B
CZ 97B
Beretta 96
Sig Sauer P245
S&W 625-6
Henry Golden Boy
Seecamp 32
Ruger MK 2
Ruger Super Blackhawk 44
Browning 71
Ruger Vaquero
As always, if you are looking to purchase anything specific or sell any pre-owned weapons, militaria, ammo, etc. please
contact us
.