For those of you who may not have heard, the Biden Administration has officially announce that it will be banning imports of Russian ammo into the US. At a time where ammunition supply has been significantly hindered due to the pandemic, gun owners must start preparing themselves for additional shortages on ammo and higher prices.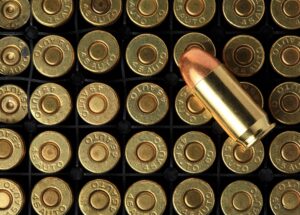 Current imports that have already been approved prior to this announcement will still make it to the States, but will most likely be consumed at a rapid pace due to the current state of the market. The ban is set to start on September 7, 2021 and will be active indefinitely.
This is just the beginning of a long battle for responsible gun owners under the Biden Administration. It seems as if we were just seeing a light at the end of the tunnel with supply chain shortages, but with this recent announcement, we must be prepared for a more significant strain on ammunition supplies for the foreseeable future.
We will keep you updated with any additional information we receive; please be sure to sign up for our newsletter and follow us on Facebook to stay in-the-know.