The X95 Tavor is a popular rifle designed and manufactured by the Israeli firearms company, IWI (Israel Weapon Industries). This rifle was first introduced in 2013 as a modernized version of the original Tavor rifle, and it has quickly gained popularity among gun enthusiasts.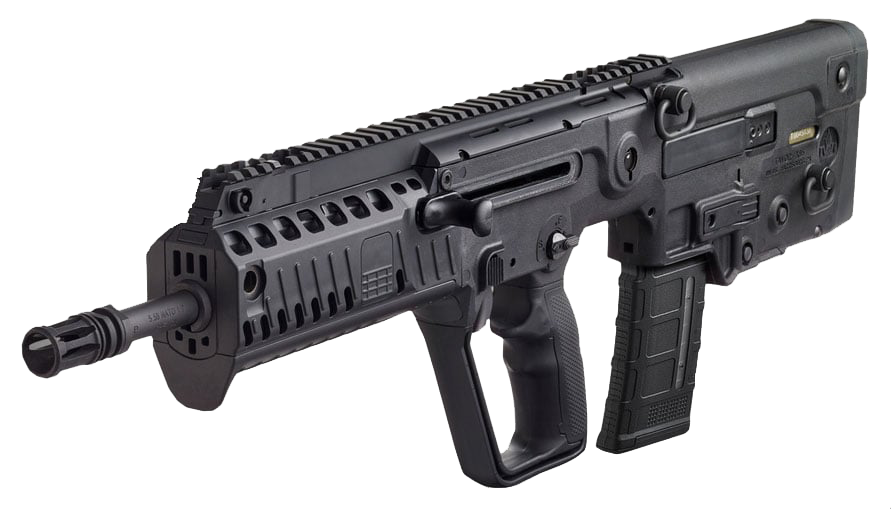 The X95 Tavor is a bullpup rifle, meaning that the action is located behind the trigger group. This design allows for a shorter overall length without sacrificing barrel length, making it more maneuverable in close quarters. The rifle is available in a variety of calibers, including 5.56x45mm, 9mm, and .300 Blackout.
One of the standout features of the X95 Tavor is its ambidextrous design. The rifle can be configured for use by both right- and left-handed shooters, and features a reversible ejection port and charging handle. The rifle also has a reversible safety and magazine release, making it highly adaptable to the user's preferences.
The X95 Tavor also features a modular design, which allows for easy customization and maintenance. The rifle has a quick-detach barrel that can be swapped out quickly and easily, and the rifle's forend can be easily removed and replaced with a variety of accessories.
Another important feature of the X95 Tavor is its accuracy. The rifle features a cold hammer-forged barrel and a bullpup design that helps to reduce muzzle rise and recoil. This combination results in a highly accurate rifle that is easy to shoot and control.
The X95 Tavor is a highly versatile and reliable rifle that is suitable for a variety of applications. Its ambidextrous design, modular construction, and accuracy make it an excellent choice for both right- and left-handed shooters, and its high-capacity magazine and maneuverability make it ideal for tactical situations. Whether you are a law enforcement officer, military personnel, or a civilian shooter, the X95 Tavor is definitely worth considering.