It's that time of year again! If you still need to get some shopping done, we have you covered with some great ideas for your gun-loving family members and friends.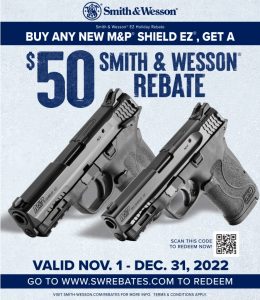 Smith & Wesson M&P Shield EZ
Not only is the S&W M&P Shield EZ a top-rated firearm, but there is also a $50 rebate available with your purchase of one! Key features of this gun include a lightweight trigger, easy to rack slide, a tactile loaded chamber indicator (TLCI), and much more. For more information on the rebate, please click here.
Concealed Carry Handbags and Purses
Perfect gift for women who carry – We often hear that concealed carry can be challenging for women and is not always comfortable. Our inventory of concealed carry handbags makes this much easier! Each bag is made of real leather, equipped with a holster, and are tested by industry professionals. We have a number of styles and colors available.
Safes & Lockers
A staple gift for any gun owner! We have large locker-sized and smaller safes as well. Options range from basic key-style locks to Wi-Fi enabled technology, keypads, and more. We carry top brands including Winchester, Hornady, and many more.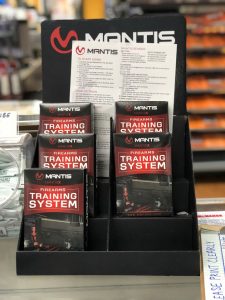 The MantisX Trainer
A tech device that attaches to any firearm to help improve shooting accuracy and performance. Works with an app that's available on both iPhones and Androids. Data analysis includes a score based on your movement during the trigger pull, the direction of your shot, and additional suggestions.
On Target Training Gift Certificate
Still not sure what to get? An On Target Training Gift Certificate takes the burden off for you!