On Target Training is officially listed on Gun Broker!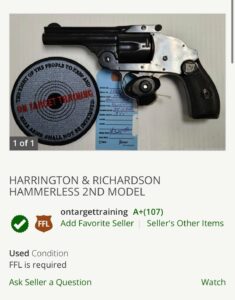 You can now shop On Target Training's featured inventory on GunBroker.com.
Gun Broker allows a very convenient shopping experience – Shop online and pick it up right at On Target Training!
Our current items include Safariland holsters, various magazines, bayonets, black powder ammo, firearms, and more to come! As always, be sure to follow us on Facebook for updates!