At On Target Training, our team can help you out with the safe disposal of any unwanted firearms.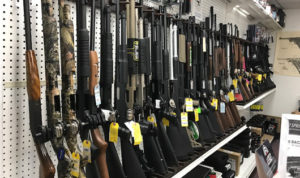 Whether you are dealing with an estate sale, divorce, restraining orders, or any other circumstances, we can be of service. We offer appraisals and transfers and can purchase entire estates including Guns, Ammo, Accessories, Safes, Militia, and more.
We are a federally and state licensed firearms dealer, gunsmith, and ammunition dealer.


---
For more information on this service, please feel free to contact Ed at your convenience: