There's less than 12 days til Christmas meaning very minimal shopping hours are left. We've gathered a holiday gift guide with great presents available at On Target Training.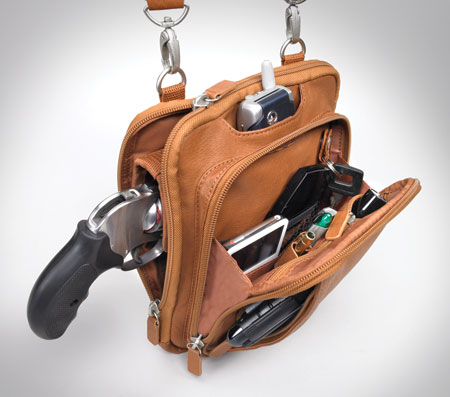 Concealed Carry Handbags
Many forget how extensive our inventory is – we carry a range of different handbags, shoulder bags, stylish backpacks, and more for women. These purses are top of the line and equipped with holsters, making it a great concealed carry option. All of these bags are tested by knowledgeable professionals in the FBI, CSI, and Navy. These concealed carry purses come in a number of styles and colors and are made of real leather material.
The Safety Bullet
The Safety Bullet® is a device that works when your gun is loaded or unloaded. More importantly, it allows you to make your gun ready to fire faster than any other safety device available. It takes less than 1 second to remove the Safety Bullet® and load a lethal round, yet if your child finds your firearm and pulls the trigger, an installed Safety Bullet® instantly disables your gun. There is nothing else like this in the market! It's fast, easy and affordable. Stop by the store to see how it works, you won't be disappointed with this safety purchase.
The MantisX Trainer
The MantisX Trainer is the perfect gift for just about any gun owner. The MantisX is a device that connects to the accessory rail of any firearm. It works the same as many other firearm attachments and can be used with live fire, dry fire, airsoft, and CO2. The device evaluates your shooting performance and identifies any areas of improvement and even tracks progress over time.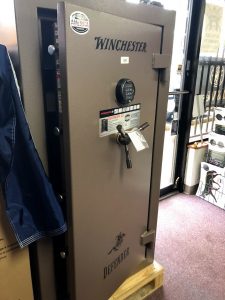 Safes & Lockers
A must-have for ALL gun owners – A safe or locker! Whenever a gun is not in use, it should be stored and locked away in a safe place where it cannot be touched by a child or untrained adult. It is much easier than you think for a weapon to end up in the wrong hands. Be sure to take all of the proper measures to safely storing guns. There are many options for a number of needs with storing weapons, including lockboxes, large and small safes, cable locks and more.
SSP Eyewear
On Target Training is a leading distributor of SSP Eyewear, a manufacturer of world-class eyewear for sports, various fields of work, and everyday needs. SSP provides over a decade of experience in the eyewear sector and its mission is to spread the importance of protective eyewear in all aspects of life, whether it is for sun protection or to shield your eyes at the gun range.
Undertech Undercover Apparel
UnderTech UnderCover is one of the top manufacturers of concealment clothing, dedicated to providing the highest quality of clothing available in the industry. The company provides almost 10 years of experience in the field and has sold hundreds of thousands of items to consumers across the country. Our inventory includes a variety of men's women's compression concealment shirts, shorts, leggings and more.
Handcrafted Jewelry
Our selection of handcrafted jewelry makes On Target Training a perfect one-stop-shop to get gifts for literally anyone! We have tons of bracelets, necklaces, charms, and rings in different styles, you're sure to find something you love.
On Target Training Gift Certificate
Still need help finding something? Take the easy way out this year and gift an On Target Training gift card!