Valentine's Day is approaching and On Target Training has the perfect gifts for your significant other. Check out our huge selection of firearms accessories, apparel, safes, and even customized jewelry at 516 North Bedford Street in East Bridgewater.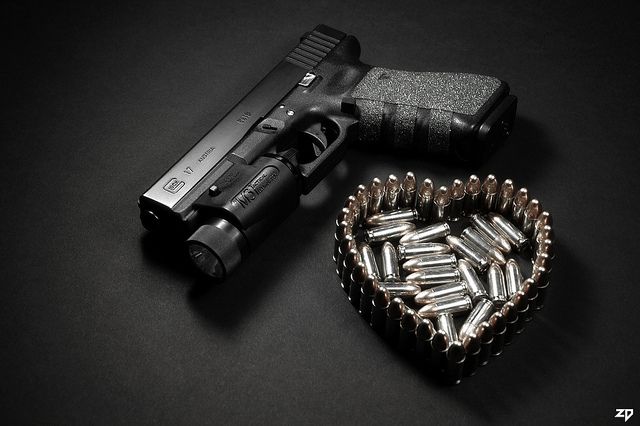 The MantisX Trainer
The MantisX Trainer is the perfect gift for just about any gun owner. The MantisX is a device that connects to the accessory rail of any firearm. It works the same as many other firearm attachments and can be used with live fire, dry fire, airsoft, and CO2. The device evaluates your shooting performance and identifies any areas of improvement and even tracks progress over time.
Concealed Carry Handbags
Gun Tote'n Mamas is a leading manufacturer of high quality concealed carry handbags – made by women to ensure the ideal product. All of the bags are tested by knowledgeable professionals in the FBI, CSI, and Navy. These concealed carry purses come in a number of styles and colors and are made of real leather material. What's even better is that they're very affordable too! Contact us for more details on pricing at On Target Training.
Stun Guns & Tasers
We recently received a number of new rechargeable Sabre stun guns and tasers – No batteries required. Most models of the stun guns we have are equipped with a 100+ lumen flashlight and are available in multiple colors, including pink, black, yellow, and purple. Pricing starts at only $25!
Handcrafted Jewelry
We told you we're much more than your basic firearms store – we have a great selection of unique, handcrafted jewelry. Customized rings and bracelets, necklaces, and pendants are to name a few of our options. Stop by and see what we have!
The Safety Bullet
The Safety Bullet® is a device that works when your gun is loaded or unloaded. More importantly, it allows you to make your gun ready to fire faster than any other safety device available.
It takes less than 1 second to remove the Safety Bullet® and load a lethal round, yet if your child finds your firearm and pulls the trigger, an installed Safety Bullet® instantly disables your gun. There is nothing else like this in the market! It's fast, easy and affordable.