There are a number of concealed carry options for women – in the waist, underarm, thigh, etc., but it's not always ideal. That's where the concealed carry handbags come into play.
On Target Training supplies a range of purses and handbags that are manufactured specifically for concealed carry. Gun Tote'N Mamas was inspired and created by women, for women. With over 30 years of experience in the leather industry, these handbags are recognized for their extreme durability and quality, all while keeping it fashionable. The company's products are extensively tested by leading personnel in the FBI, CSI, and Navy Seals. Gun Tote'N Mamas handbags are made of leather, are equipped with inside holsters, and are "slash-proof".
We currently have a great inventory of concealed carry handbags in various sizes, styles, and colors. From over the shoulder tote bags to cross-body satchels, we're sure to have something you'll love.
Here's a sample of our inventory: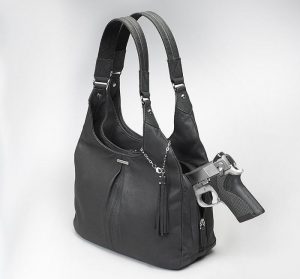 Pleated Slouch Bag
$179.00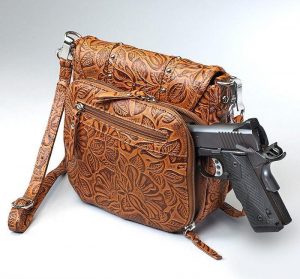 Chrome Bling Handbag
$120.00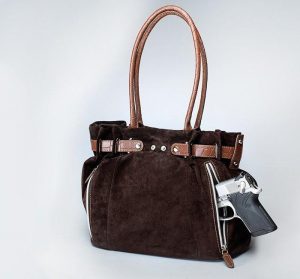 Legacy Bag
$135.00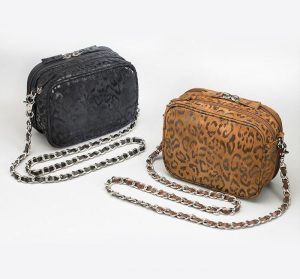 Evening Shoulder Pouch
$70.00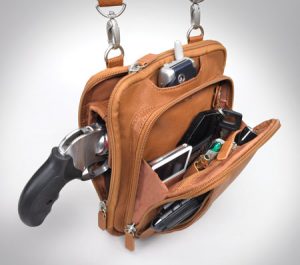 Raven Bison Rust Shoulder Bag
$156.00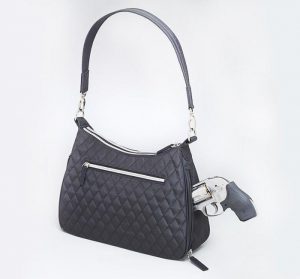 Hobo Quilted Microfiber Bag
$86.00
---
Interested in purchasing a concealed carry handbag?
Visit us at 516 N. Bedford Street in East Bridgewater – If you would like to purchase one of the handbags above, give us a call at (508) 456-1093 and we'll put it aside for you! Gift certificates are also available as well.