The Smith & Wesson M&P Shield EZ 380 – A great weapon for everyday carry that is easy to use, compact, and perfect for all gun owners. Keep an eye out on our Facebook page; we're getting a shipment of them sometime after Labor Day and they'll be available at a discounted price!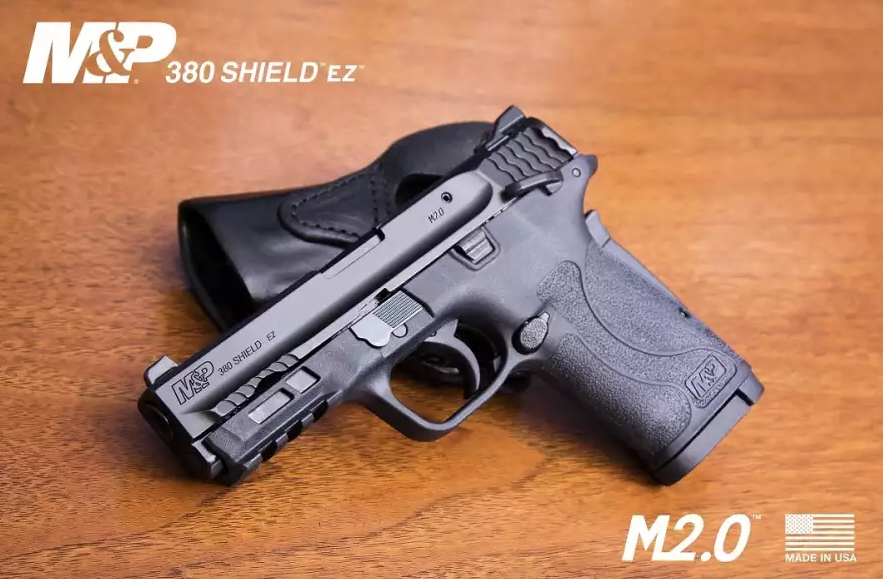 About the M&P Shield EZ 380
This weapon revolves around easy and reliable usage. The slide is easy to rack, its equipped with a light trigger, and the grip design allows users to operate the gun confidently. The gun is lightweight allowing you to easily carry and conceal it – it's the perfect every day carry weapon. According to Academy.com, the Shield is rated 5 out of 5 stars, with gun owners raving about the product.
RESERVE YOUR M&P SHIELD EZ 380
Interested in placing a pre-order? Call the store for more information at (508) 456-1093. There is only a limited number available, first come first serve. Deposit required in order to pre-order.
Check out a full review of the M&P Shield EZ 380 in the video below.
Source
https://www.smith-wesson.com/firearms/mp-380-shield-ez-0